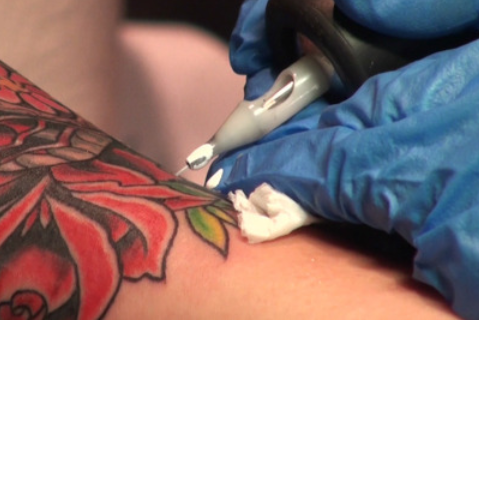 Opened in July 2014, Bethany Tattoo Studio is a family owned and operated business, dedicated to providing top notch tattoos at a fair price. You won't find the same quality and attention to detail for any less anywhere in the OKC metro area.
Our artist Rodney Cochran, has been tattooing for over 15 years now. He has worked with the likes of Zeke Owen, "Shanghai Kate" Hellenbrand, and many other highly talented artists in the industry over the years. Rodney is very, personable, and friendly. Your experience with Bethany Tattoo Studio will be fun and exciting, a memory you will cherish for life.
If you're tired of going to the "big money" tattoo shops on the radio, only to be rushed through like cattle and charged a ridiculously high price for poor service and or quality, then come give us a try. I opened this Studio because, having worked at some of those shops, I've seen the way people get mistreated and over charged for the sake of profits. And I wanted to provide a place for people to feel appreciated while they receive high quality tattoos in a clean and comfortable atmosphere.